The Endocannabinoid System and your Pet!
The Endocannabinoid System (ECS) is an essential system that is present inside all humans and mammals, including your favorite pets, cats, and dogs. We are only just discovering the importance of the Endocannabinoid System and still have a lot to learn, but what we have discovered is extremely exciting.
We'll be taking a closer look at the Endocannabinoid System, how the ECS works, how the ECS keeps animals healthy, how CBD works in cats and dogs, some of the benefits of CBD for your pets, and much more.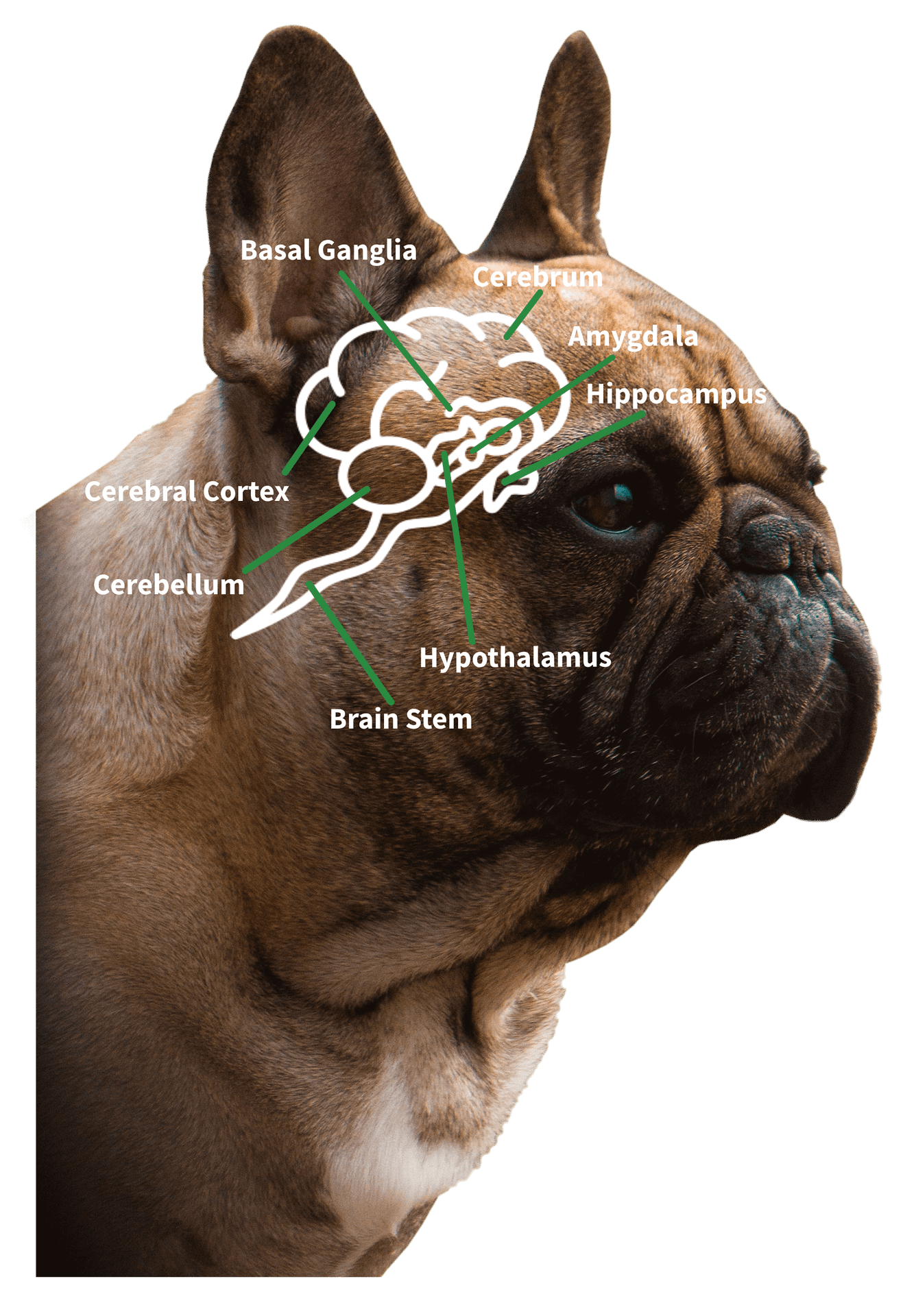 Where are the Cannabinoid receptors in your pet's brain?
When your pet takes a cannabinoid such as CBD, the cannabinoids interact with the receptors located in your pet's brain. Although there are some receptors located throughout your pet's body, most of the receptors are located in the brain. The exact locations include the cerebellum, cerebral cortex, basal ganglia, cerebrum, hippocampus, amygdala, hypothalamus, and brainstem.
Your Title Goes Here
Your content goes here. Edit or remove this text inline or in the module Content settings. You can also style every aspect of this content in the module Design settings and even apply custom CSS to this text in the module Advanced settings.
How the Endocannabinoid System Keeps Animals Healthy
There is a good chance that you have read or seen something about people using CBD to treat a variety of health issues, including low energy levels, lack of appetite, anxiety, pain, sleep problems, immune functions, and much more in their pets. All of these things are affected by ECS. It's the Endocannabinoid System's role to regulate a healthy balance in various bodily functions and internal systems.
How the Endocannabinoid System Works In Dogs and Cats
The ECS is a system based around signals, and one of the most notable parts of this signaling system are chemicals produced by our brain known as endocannabinoids. There are over 100 different endocannabinoids, each of which performs a specific role.
Endocannabinoids are found on the surface of cells, and they interact with receptors known as endocannabinoid receptors. The brain can't monitor and control everything, so it uses a signaling system to take care of some of the work. A good example of this is when your pet requires nutrients, the ECS sends a signal which tells them that they are hungry and it's time to eat. If there is danger, the ECS tells them to be anxious or cautious, and when that danger has passed, it also tells them to calm down and relax.
Experts believe that if an animal lacks a particular type of endocannabinoid, their bodily functions can become out of balance. Luckily, there is a natural way to correct these deficiencies, and the answer can be found in plants.
How CBD Works In Dogs and Cats
One of the active compounds found in both hemp and marijuana are phytocannabinoids (cannabinoids found in plants) or simply cannabinoids. Many plants contain phytocannabinoids, but hemp is particularly abundant with useful cannabinoids. Hemp is high in cannabinoids such as CBD but contains almost no THC, the psychoactive compound found in marijuana. Hemp contains less than 0.3% THC, which isn't enough to have any psychoactive effects even with high doses of CBD.
Phytocannabinoids such as CBD effect the ECS in a similar way to endocannabinoids. When you supplement with products such as CBD oil that contains active amounts of cannabidiol (CBD), you can help make up for any deficiencies in the ECS.
Your Pet's Endocannabinoid System
There are a variety of different bodily functions that are believed to be controlled by the Endocannabinoid System. Some of these bodily functions include sleep cycles, moods, digestion, immune functions, circulation, pain response, flight or fight, and much more. The list of bodily functions controlled by the ECS goes on and on!
When any of these systems are functioning the way that they are supposed to, there can be a variety of different ailments that start to present themselves. Luckily, CBD is a natural solution that could benefit many of these functions and help to restore balance in your Endocannabinoid System.
CB1
Brain
Gastrointestinal Tract
Reproductive Organs
Lungs
Vascular System
Muscles
CB1 is more abundant than
any other neurotransmitter
receptor.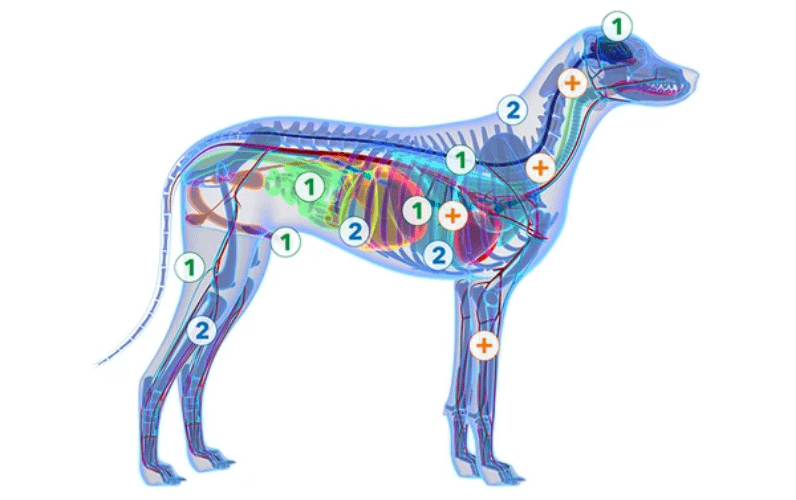 CB2
Skin
Glial cells
Spleen
Bone
CB1 + 2
Immune System
Liver
Bone Marrow
Pancreas
Brainstem
Benefits Attributed with CBD by Researchers
Adding CBD to you and your pet's daily routine is a great way to prevent diseases and live a happier, healthier life. With so many different CBD products available to choose from, it's essential that you take some time and ensure that the CBD product you buy features active amounts of cannabidiol. If either you or your pet is currently taking any medications, always speak to your doctor or health care professional before trying CBD.
CBD is generally considered safe with a good safety profile and no serious side-effects, but no two people or animals are the same, and what works for one person or pet may not work for another. While CBD is a great natural product, it's not a miracle cure. It's important to carefully follow the manufacturer's dosage instructions and stop using CBD immediately if you notice any negative side effects.
CBD Oil Products May Help with the Following Conditions:

Improve Sleep & Enhance Relaxation

Reduce Stress & Relieve Anxiety

Manage Pain & Inlammation
Relaxes Muscles & Improve Apatite

Improve Circulation & Prevents Tumors
Prevents Seizures & Reduces Trembles

Improve Recovery & Daily Wellness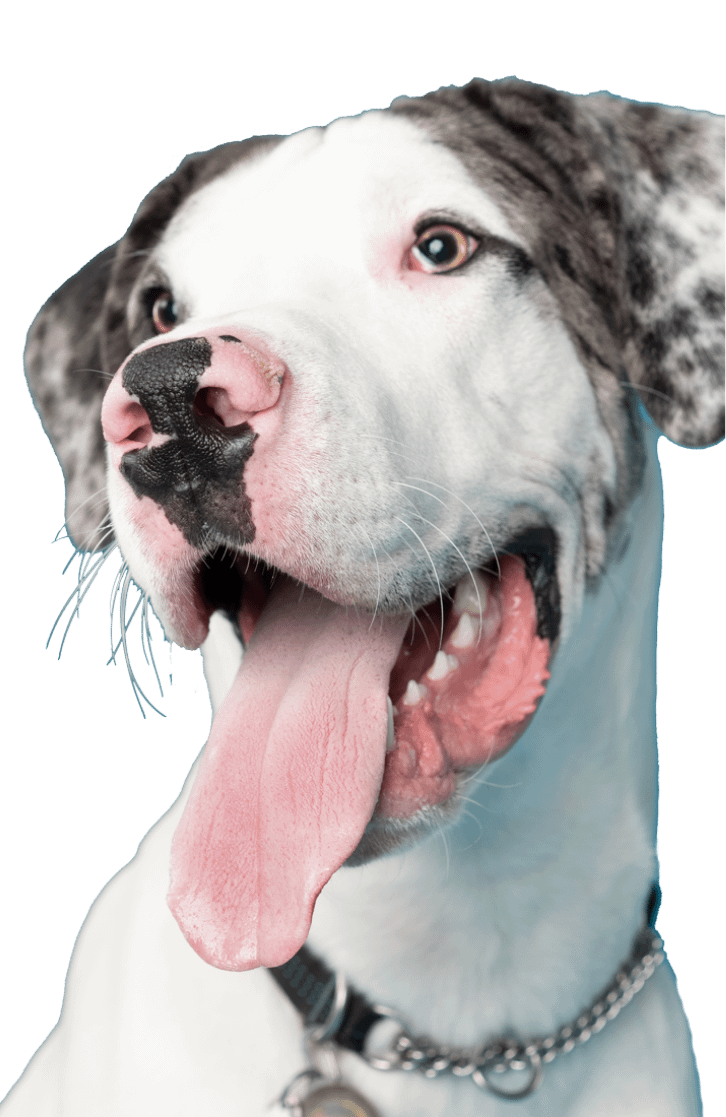 What is CBD and how does it work?
There are a variety of different ways that your pet can use CBD, including Pet CBD Tincture, which contains 600mg of CBD per 30ml measured dropper bottle and features a variety of ingredients including CBD Isolate, MCT Oil, and Wild Salmon Oil or Herring Oil, and Vitamin E.
CBD tinctures or oils can be placed directly into your pets' mouth or added to their food or water. There are also a variety of CBD pet treats available to choose from, which are an easy and convenient way to include CBD in your pet's daily health and wellness routine.
When you or your pet are low on endocannabinoids, cannabinoids such as CBD can step in and help to correct your ECS and get those signals flowing correctly again.